Postans Home Renovations and Additions
Looking for an experienced builder in Postans? Well stop looking and get started planning today.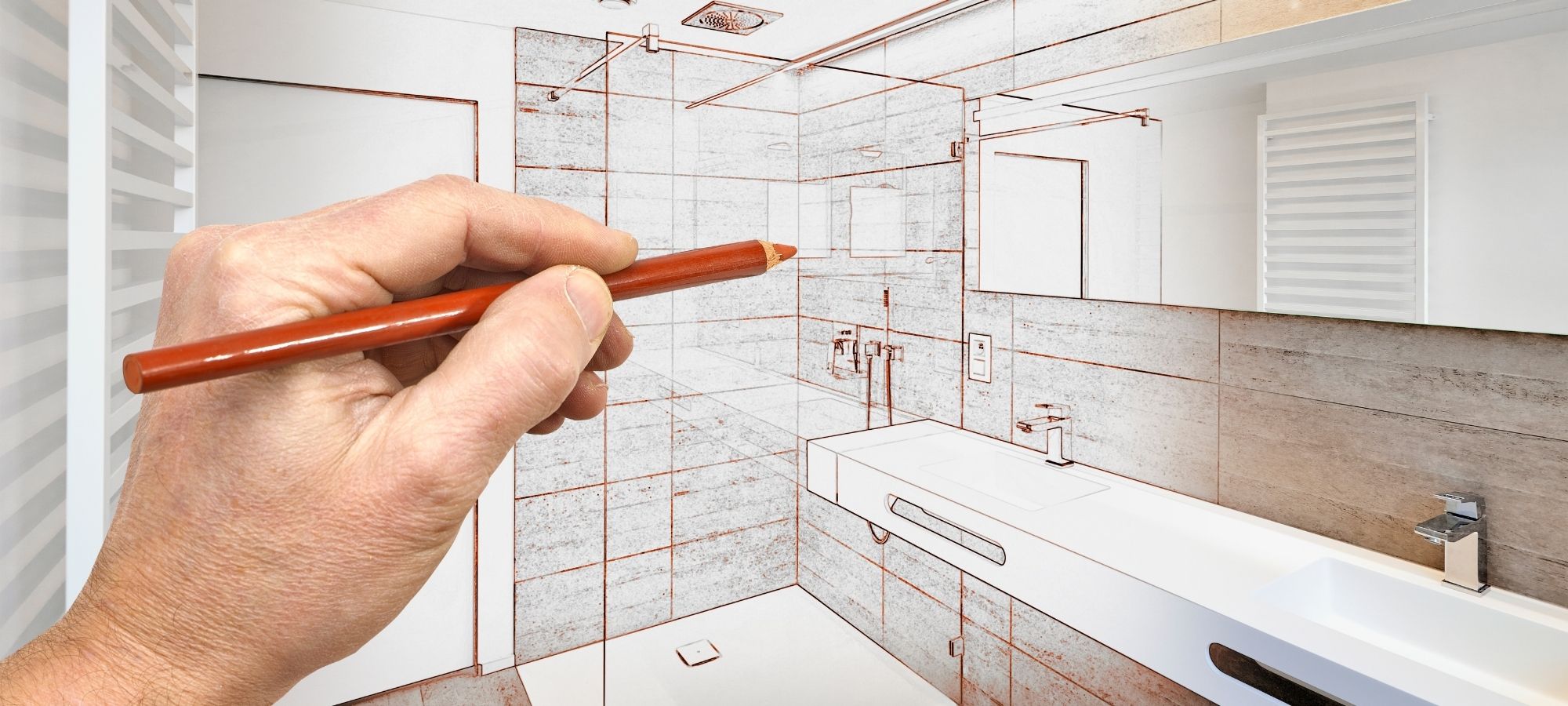 As a specialised builder of Postans home extensions, interior remodelling projects, and 2nd story additions. I have plenty of successfully completed work and beautiful designs. So no matter what stage your at with your Postans Home renovation I can help you get the result you want.
Are you not happy with your Postans home? Not happy with how it is, maybe it's too small, or maybe it's just not your style. You know how you want it look but you want someone to help take that vision and make it reality. I offer a FREE Design consultation* to ensure that before we start your project I know exactly what your vision is.
I have a large range of services that I offer for Postans home renovations.
New home inspections Postans - Buying a new home in Postans? Then you need to get the home inspected by an experienced builder.
Home additions - If your Postans home is getting a little too cramped, then it might be time be time to look into adding to your space.
Two story additions - Is life getting a little crowded on the ground floor? I can work with you to ensure your floor addition is cohesive and that the second story matches the style of your Postans home.
Bathroom remodelling Postans - Whether is a simple powder room or a master ensuite you deserve a functional, beautiful bathroom.
Kitchen makeovers - A Postans kitchen renovation can be tailored to your budget, and still be beautiful.
Ensuite creation - It is recommended that a home have one bathroom for every two to three bedrooms, so if you need another bathroom and space is at a premium, an ensuite might be the way to go.
Postans Re-roofing - Does your roof need a revamp? Tiles to Colour-bond is my area of expertise but I can do new tiles or new colour-bond too.
Shire licences for your Postans renovation or addition - Obtaining a Shire Licence to build up or out on your land can be a lengthy and painful process. I can help you get approval fast.
Wall rendering - Is your Postans home getting a little tired? Wall Rendering can make a house look more modern, helping your property look brighter and newer!
Postans House remodelling - When you meet with me for your free consultation, you'll receive the benefit of years of experience with stylish, practical and cost effective design solutions.
Business remodelling - While remodelling your business can be a huge expense, the work is likely to result in a big boost of your bottom line.
Commercial additions - Adding onto your business is a big step. Making an investment in your work and your future is an exciting step.
Factory unit offices - Create and office space out of a factory space, or create office space in your factory, I will help you every step of the way.
Disabled access modifications - Does your Postans building home or building need an update to ensure it is accessible for everybody, then I can help you with that and make sure its all up to code.
New homes in Postans - got a block on land in Postans? Ready to start the journey of building your dream home? Then I am ready to help your no matter the style or look you want.
Postans Custom home builds - Create a home that is truly yours, be involved in the design process and have your custom home built by a qualified professional such as myself.
Stop thinking an get planning with Peter Barnes Building Company. As a specialised builder of home extensions, interior remodelling projects, and 2nd story additions I bring a wealth of experience to deal with all manner of building challenges.
Other local Postans companies that we work with:
Any office outfit/upgrade also needs the best working laptops. Second hand laptops Postans not only offer laptop screen repairs but also DC jack repairs and Laptop logic board repairs. Laptop repairs can Postans can come to you at your Postans business.
To add to office's needing working computers they also need a working and effective workforce. Workflow automation Postans can help to improve your business by streamlining workplaces through digital transformation.
If you are looking to sell or buy a childcare centre, then look no further. Childcare centres for sale in Postans have successfully sold many childcare businesses. For professional service contact Ric Today
Tax time is not the only time of the year that you should engage with a tax accountant/ agent. Tax agent and accountants Postans are experienced in all things tax for individuals and businesses.
Childcare centres for sale in Postans Commercial refrigeration repairs Postans can ensure that your business won't stop running because a refrigerator does. we can come to your Postans business
Moving interstate? The cheapest and easiest option to move to Perth from another state is a pack yourself moving container Perth.
Are you selling your Postans home? You need a Settlement agent to help you with all the paperwork and legal documents that come with selling your home. Settlement agent Postans will assist you through the sale of your home.
Are you a boat owner? Does your fibreglass boat have scuff, scratches, or dents? Then you shouldn't leave them to get worse with time and the salt corrosion. Fiberglass boat scratch repair Postans can make sure your boat is safe and beautiful.
Do you own a business? Then you know you need quality cleaning equipment to keep your business clean. We supply a large range of quality Commercial Toilet Paper Supplymaking us a one stop shop for all your commercial cleaning needs.
Are you frustrated with where your business is at and want to take your business to the next level? Business Coaching Margaret River will help you get your business back on track.
Do you need External Door Replacement Postans
}? Well we know experts at all things doors. They will advice, install and even source doors if you need.
Solar Panels Postans. Been thinking about solar panels? Now is the time to stop thinking and start talking to a professional.
Natural Soil Amendment Get your Garden back on track with permanent result, Soil Solver Clay Plus is full of beneficial minerals to help you grow water-retentive lawns, mineral rich vegetables, and healthier plants.
[Postans Bathroom Renovations|Postans Wall and floor tiling|Postans floor tiling|Postans tiling|Postans bathroom tiles|Postans bathroom tiling|Postans flooring services|Postans floor and wall tiles|Postans Floor tile removal services|Postans floor and wall tiles|Postans Floor tile removal services|Postans Marble cladding|Postans Kitchen splashback tiles] - get the best quality work completed by Ezy tiling Services.
Ceramic Paint Protection Postans: Paint protection for your car. They are mobile and can come to you.
Bespoke Doors for any room or style that you have.
WA Farmers Using Kaolin Clay For Higher Yields in Sandy Soil. Find out how this can help your garden flourish.
Have you got an old unwanted car you want to get rid of? Get cash for cars Postans – Cash for Cars Perth will come to you and pay you to get rid of that car!
Bumper scratches can be a pain to repair. Learn how to repair bumper scratches from professionals! Perth Bumper and Buff will come to you and fix your bumper ASAP.
Book in for a FREE no-obligation design consultation with me. Extensions, 2nd Story Additions, Re modelling and Refurbishments in Postans.
Every renovation needs a quality plumber to ensure all plumbing is working! Plumber Postans will make sure that happens.
Does your home or workplace need professional window cleaning? Commercial window cleaning Postans will make your windows shine and be clear as day.
Plumbers & Gasfitters Postans - Ray and his team are plumbers and gasfitters that come to you in Alexander Heights ready and able to supply our full range of plumbing services at any time, including plumbing emergencies.
Postans Bathroom Warehouse: No matter what tiling service you need Ezy Tiling Services make it easy!
*Design consultation only includes the general sketch for any changes or additions to that there is a cost of $495 to cover the hours needed to redraw. However, if you go with Peter for your renovation the price will be redacted from the final bill.